Borobudur One Day Tour Package is a day shore excursion from Semarang Port, tour package organized for all the cruise ship passengers docking at Tanjung Mas Semarang Port. Start by pick up service at the port and directly drive to Borobudur temple. Ideal time is maximum 09.00 AM departure from the port and will be right back at the port around 4.00 PM. Along the way you allow to take a picture the scenic rice field and the Javanese villages.
Leave Semarang for a two-hour drive by private van for the trip to the inspiring temple of Borobudur—one of the most incredible creations in South East Asia. The journey from Semarang to Borobudur begins among the scenic panoramas of the Candi residential district and continues through the highlands of the interior. The scenery is framed by numerous volcanoes and is dominated by the inspiring Gunung Merapi. The inspiring Borobudur is unique among Buddhist temples, and its creation, without the use of modern engineering and technology, remains a mystery even today. It was built by the Buddhist kings of the Sailendra Dynasty, possibly to enhance the image of Buddhism when Hinduism was growing in strength across the Indonesian archipelago. For more than 1,000 years, it lay hidden under dense jungle vegetation. According to historical accounts, it would appear that Borobudur may have been deserted soon after its creation, when the Sailenra Dynasty was overthrown by the Hindu Majapahit Empire in AD 850. Borobudur, the largest single monument in the Southern Hemisphere, was covered by jungle until its rediscovery in 1814 by Sir Stamford Raffles. Over the next century, Borobudur was cleared and the process of restoring the two million pieces of andesite stone began. Upon arrival at the temple today, take advantage of your experienced guide's knowledge or wander through the monument at your own pace. Borobudur has perhaps the finest examples of Buddhist reliefs in the world, with each of the ten terraces symbolizing the path to Nirvana. At the top is the Great Stupa, which towers above the other 72 stupas and statues. The view from the top is beautiful and will remain with you as one of the highlights of your visit to Southeast Asia.
INFORMATION FOR PRIVATE TOUR :
The traffic is not so crowded and will pass the highway / toll road in a part of the journey and be assured that the tour would be OK since many tour operators doing this private tours for Cruise Ship's passengers. By doing private tour and using a van for max ussualy 4 persons, can easily to pass the traffic and we know much alternative roads in case traffic jams occured. The timing schedules below is the itinerary that very enough spare timing so without any worries will get back to the ship on time without POLICE ESCORT.
09.30 - 11.30 : Leaving Tanjung Emas Harbor to Borobudur Temple with toilet stop 12.30 - 14.30 : Explore & enjoy Borobudur Temple 14.30 - 16.30 : Going back To Tanjung Emas Harbour with toliet stop
For your reference, you can check about peoples discussing the posibilty of doing private tour at Cruice Critic
Related Tours:
Borobudur Tour Seabourn Cruise Ship Tour) | Borobudur Tour Holland America Lines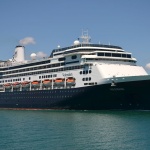 The most famous of Indonesia's temple, the huge Buddist pyramid. This is the Buddism's largest shrines in Indonesia. It can be easily operated by many Tour Operators for One Day Tour special Package of shore excursion from Semarang Port
Posted on Nov 07, 2016