Dieng Plateau is a marshy plateau that forms the floor of a caldera complex on the Dieng Volcanic Complex near Wonosobo, Central Java, at 2,000 metres (6,600 ft) above sea level. The name "Dieng" comes from Di Hyang which means "Abode of the Gods"
To Dieng Plateau have to drive three hours from Yogyakarta, the site of some of the oldest Hindu temples on Java. These 50-foot high monuments stand on a crater floor amidst sulphurous fumes. The road to the Dieng Plateau passes through tobacco plantations and beautiful mountain scenery.
Extra visit : Vegetable plantations, Sikidang Crater, Arjuna Temple Complex & Color Lake.
Leave : 07.00 AM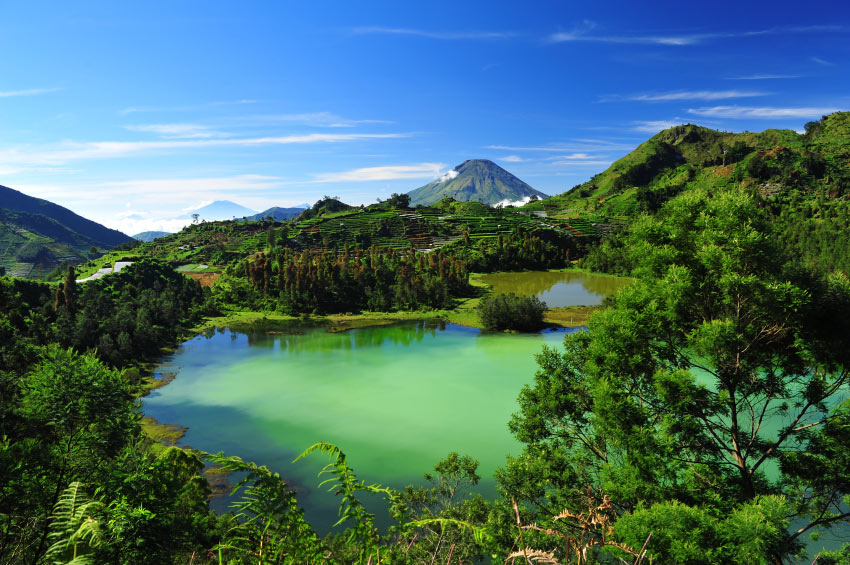 You can modify the program or add the attraction. BOROBUDUR TOUR PACKAGES
Fill THIS CONTACT FORM to talk any possibility.